Our Process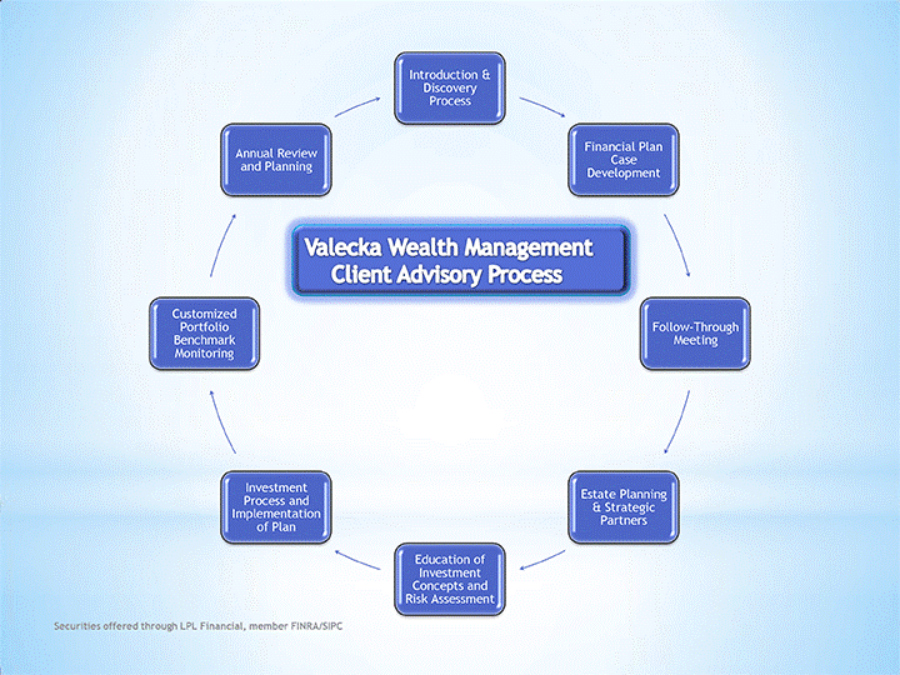 Valecka Wealth Management adheres to the CFP and Financial Planning guidelines and uses an 8-step advisory process to help clients organize and simplify their financial life and pursue their goals.
1. Discovery
2. Individual Financial Plan Case Development
3. Development of a custom personal financial plan
4. Estate Planning and Strategic Partners
5. Education of investment concepts and personal risk analysis – Risk first: return later
6. Design a customized investment portfolio with appropriate benchmark monitoring
7. Implementation of customized investment plan
8. Monitor with ongoing annual review and update planning – Accountability Most Important!
All investing involves risk including loss of principal. No strategy assures success or protects against loss